Transit of Venus 2012 June 5/6

Erste Impressionen vom Venustransit. Die Bilder wurden mit Baader Astrosolar und 4zoll F8 Refraktor mit 1.5x Barlowlinse mit Canon 450D gemacht.
First results from the Transit of Venus. Pictures taken with Baader Astrosolar, 4inch F8 refractor with 1.5x Barlow with Canon 450D.

Videos:
Videoanimation des Eintritts in H-Alpha. Venus ingress Video animation Divx MPEG-4 (low motion 5mb/sec) .
Videoanimation der Gesamtsonne kombiniert aus Calfornien und Berlin. Combined animation from California and Berlin. Divx MPEG4.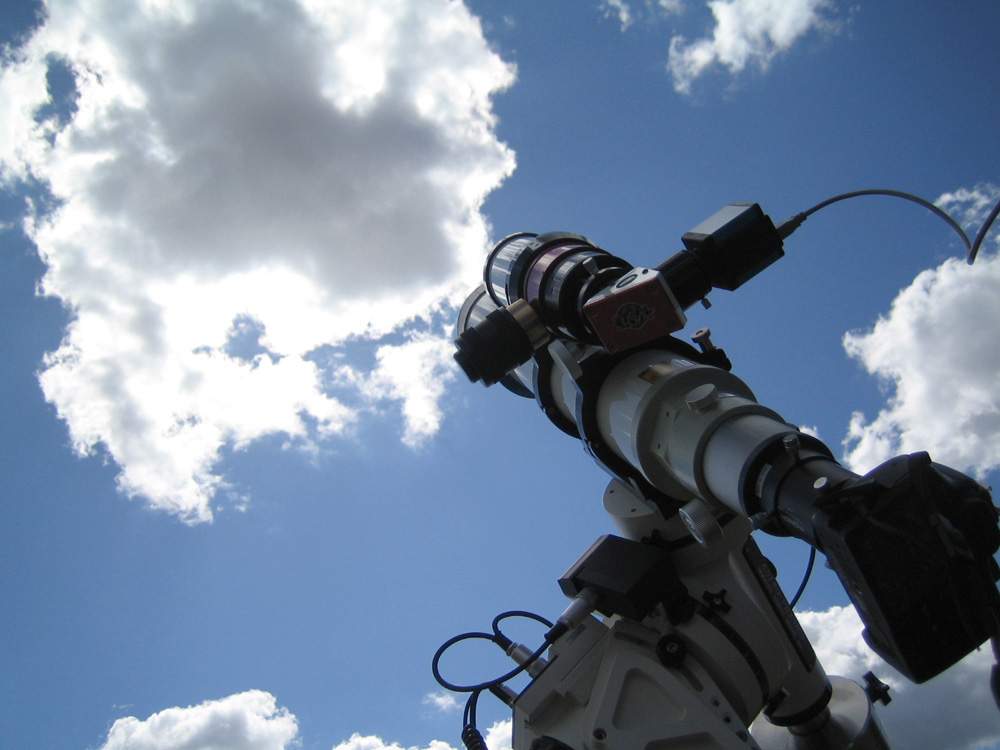 Der Himmel hat noch einige Wolkenflecken. The sky was partly cloudy.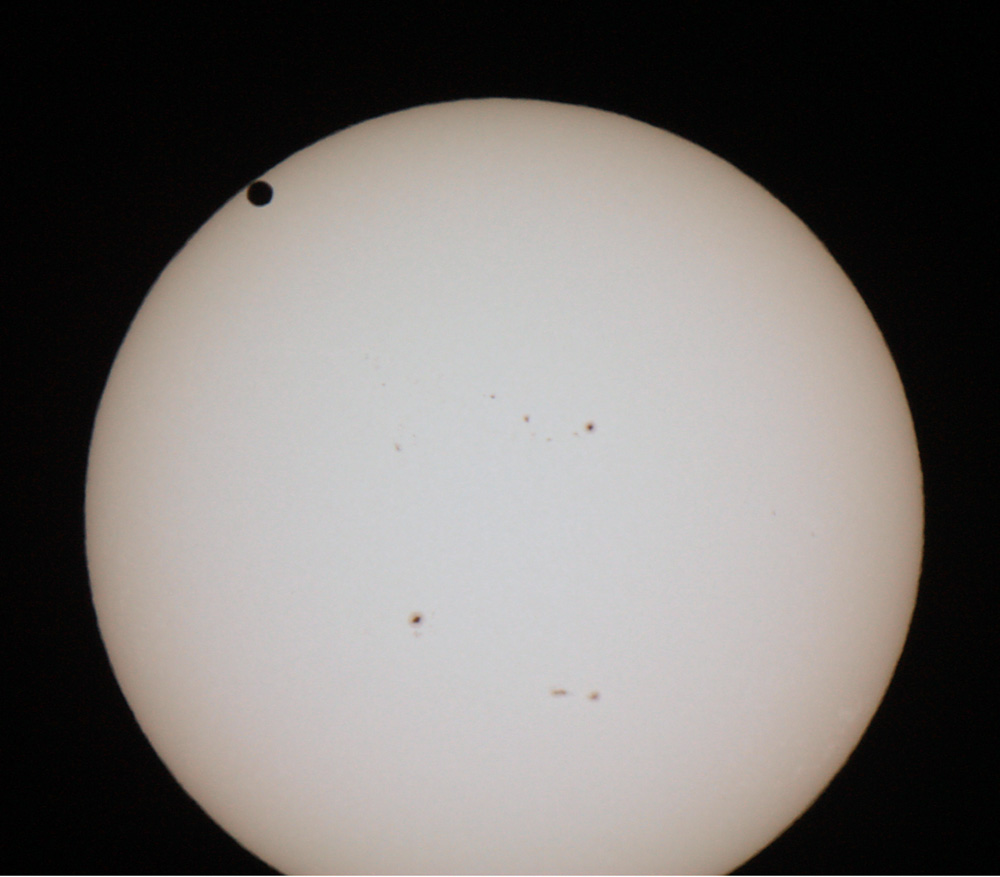 Der gesamte Eintritt war jedoch in einer Wolkenluecke zu beobachten.
The entire ingress was visible without clouds.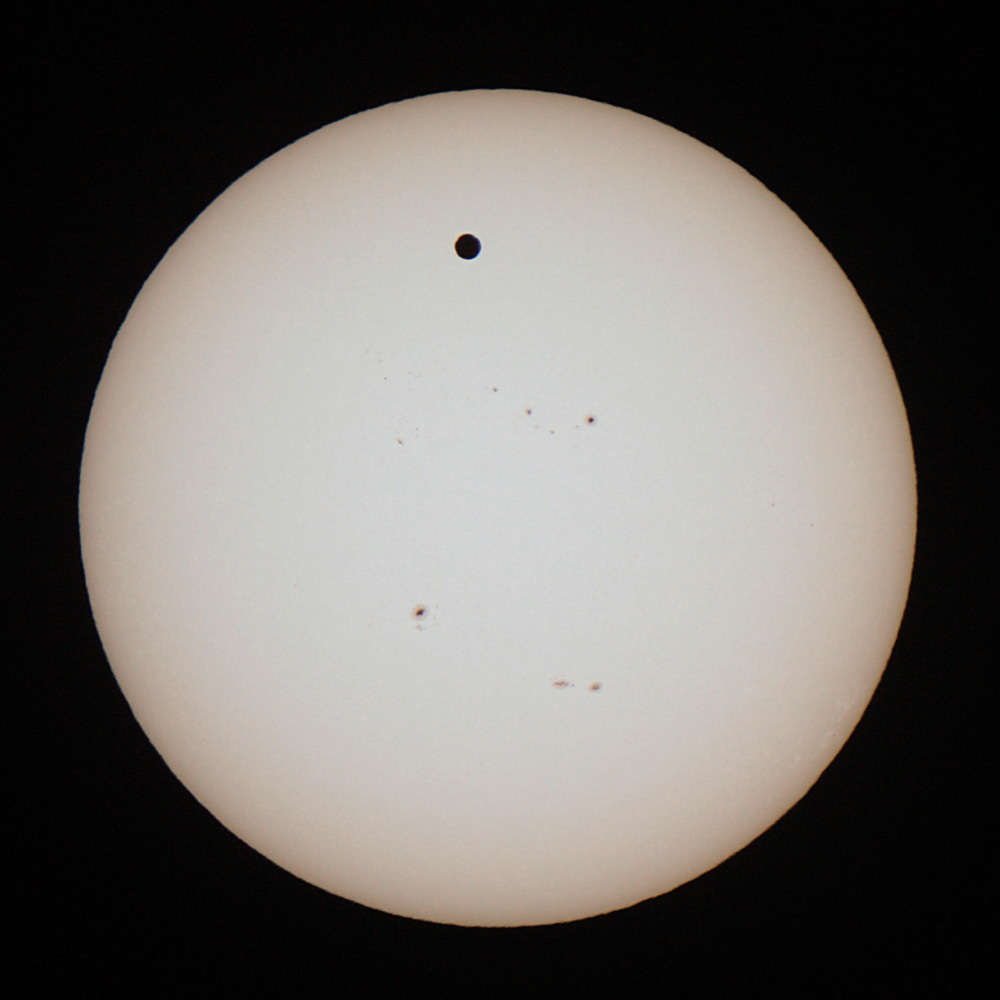 Der Jetstream lag über Californien und das Seeing war nicht gut.
The jetstream was parked over California and the seeing was not good.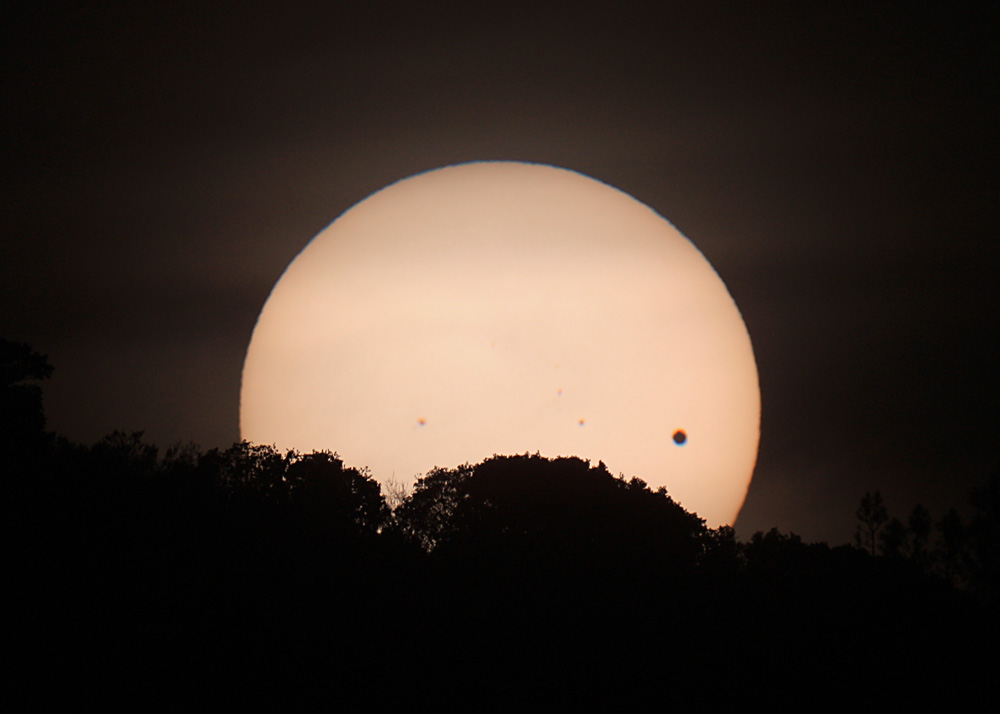 Aufwiedersehen 2117
Bye bye until 2117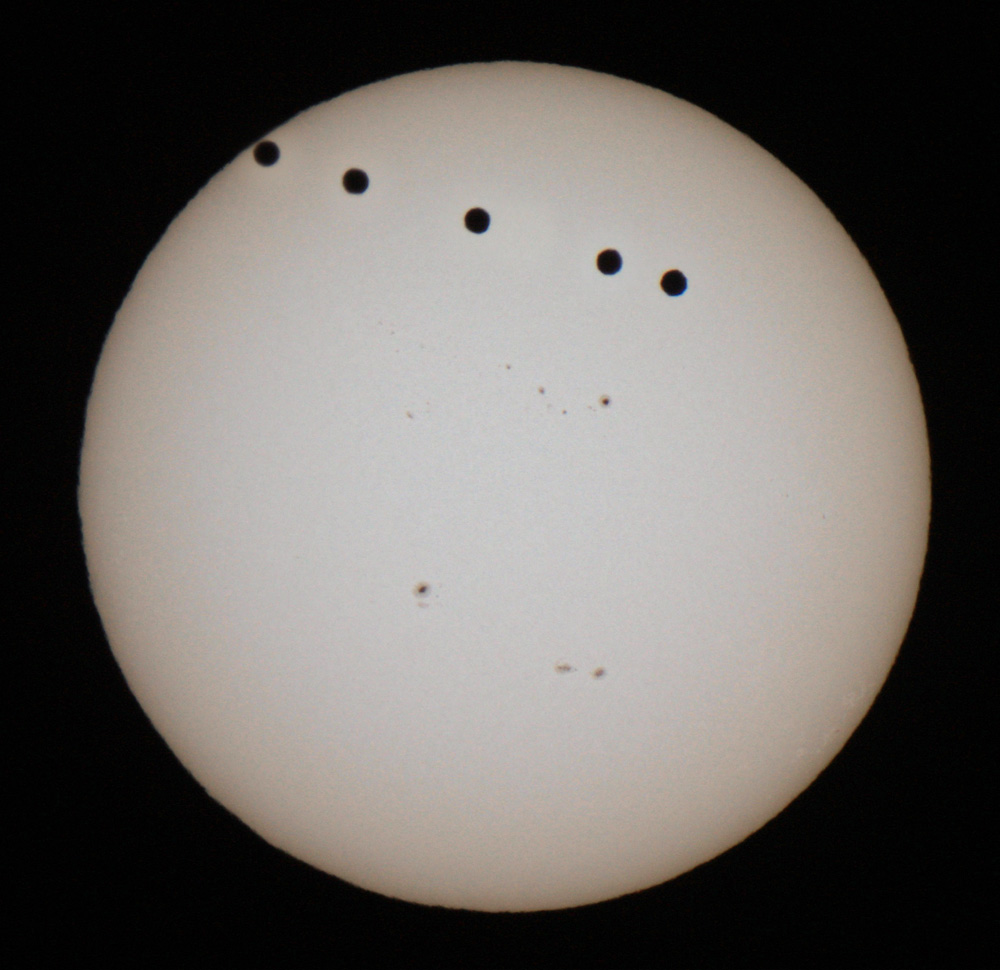 Überlagerung der Venusaufnahmen
Multiple exposure superimposed.
Zur fast gleichen Zeit 9144.3km weiter!
Sunset in California was 20:26PDT, Sunrise in Berlin, Germany was 19:46 (PDT) and 9144.3km away !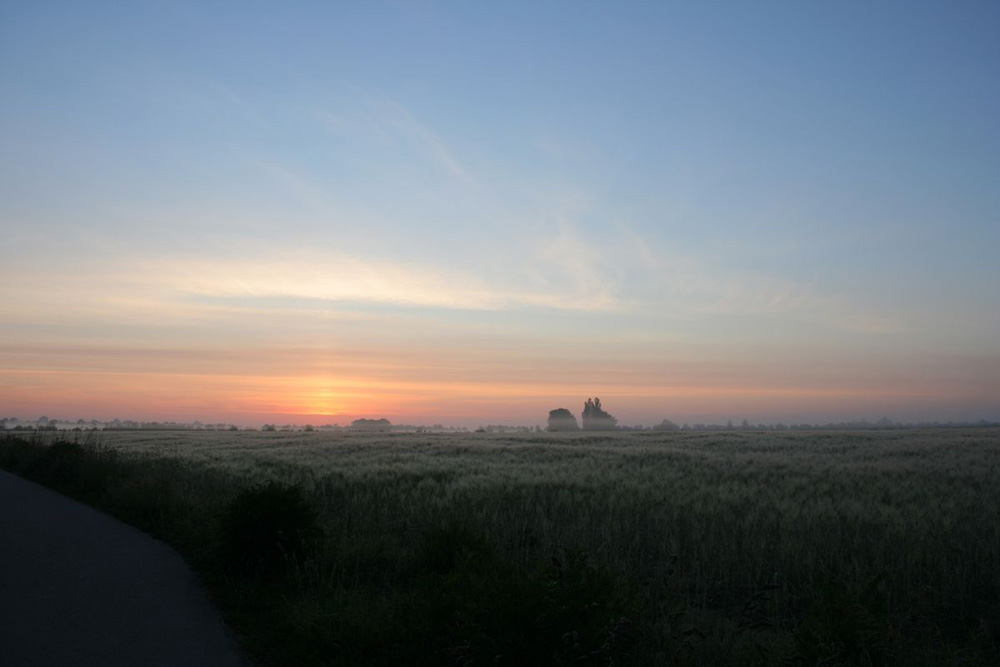 Südlich von Berlin.
South of Berlin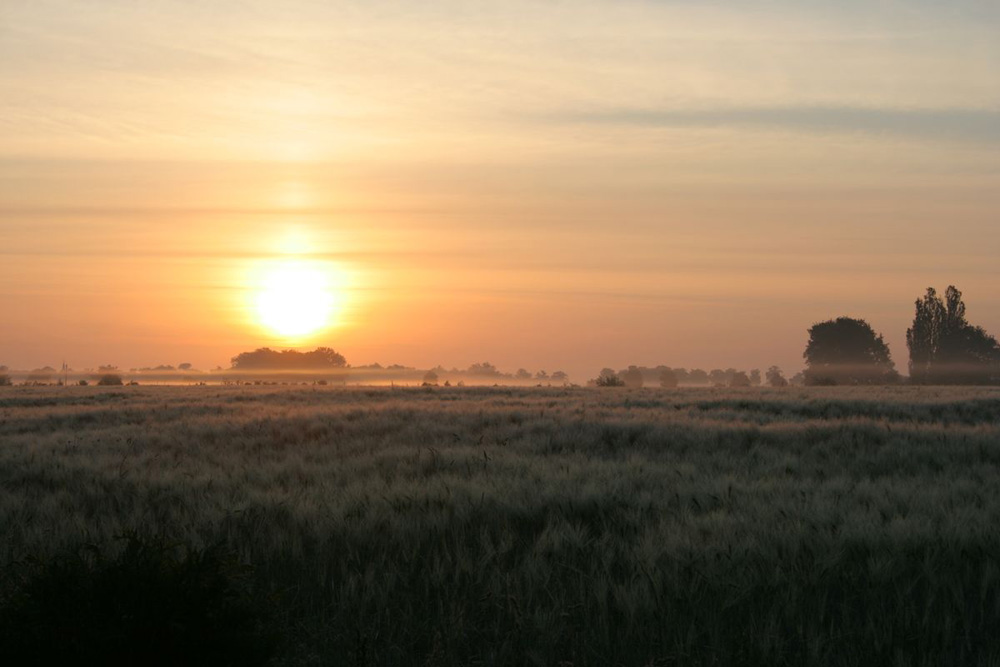 Ein wenig später ist die Sonne aufgegangen.
A few minutes after sunrise.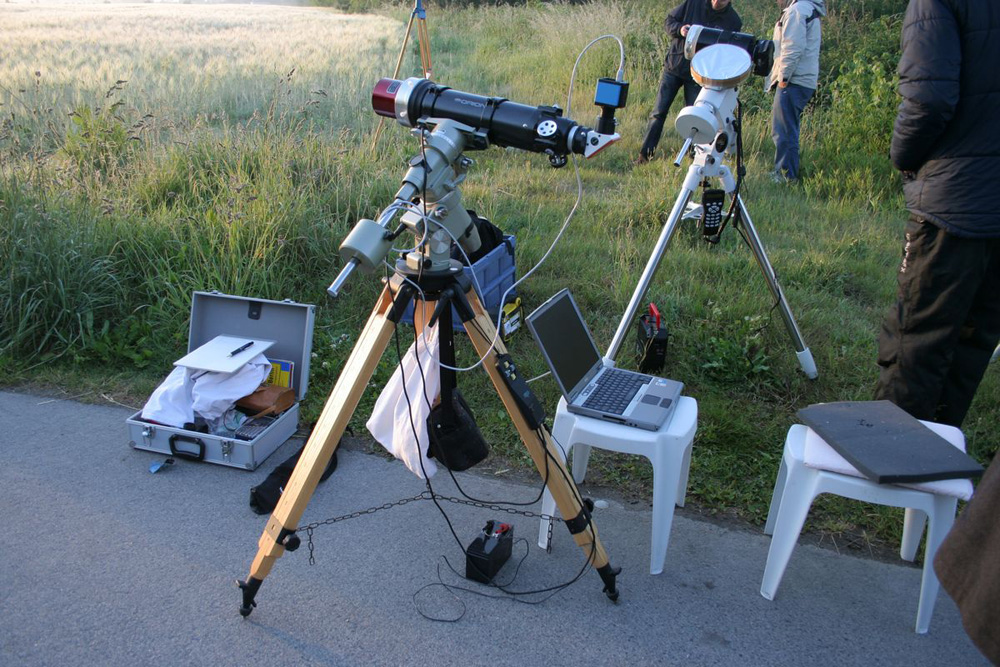 Beobachtungsausrüstung ist bereit (60mm Lunt-Filter, 80mm Orion APO, DMK41 Camera)
Equipment is ready (60mm Lunt-Filter, 80mm Orion APO, DMK41 Camera)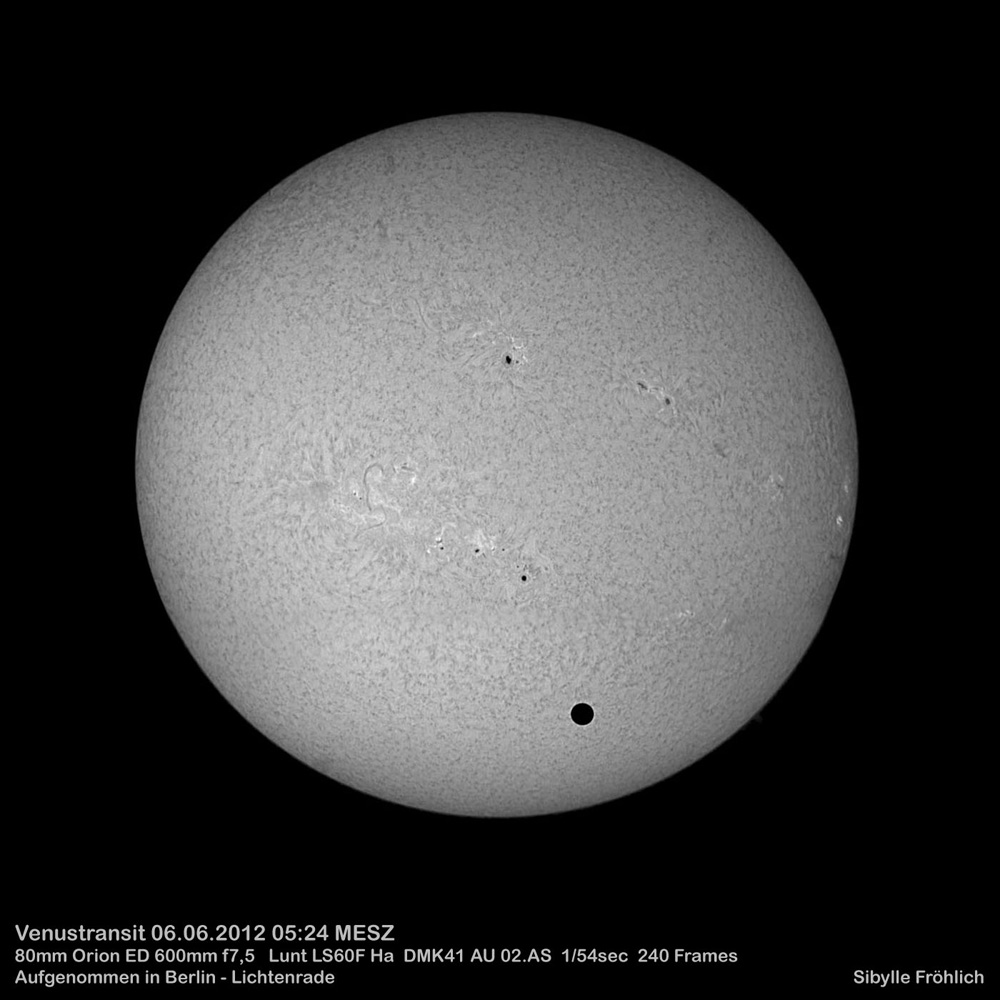 Durch den 90Grad Spiegel im Lunt60 muss das Bild gespiegelt werden.
Image is upside-down due to the 90deg mirror in the Lunt-Filter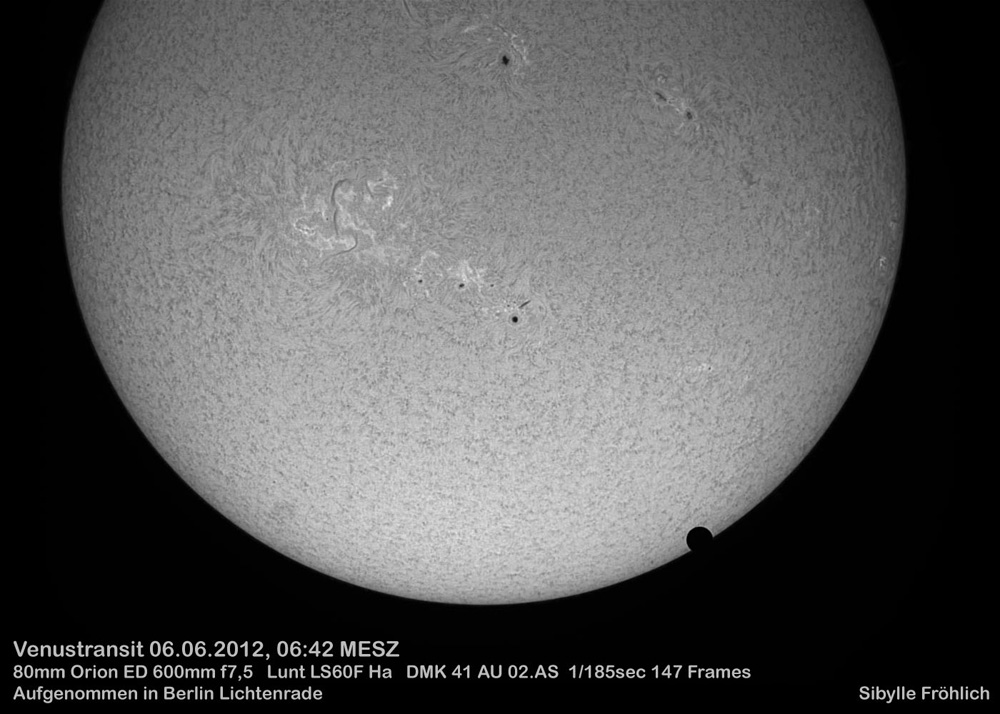 Dies ist nun wirklich der letzte Blick auf den transit bis 2117
This is really the last show of the transit until 2117.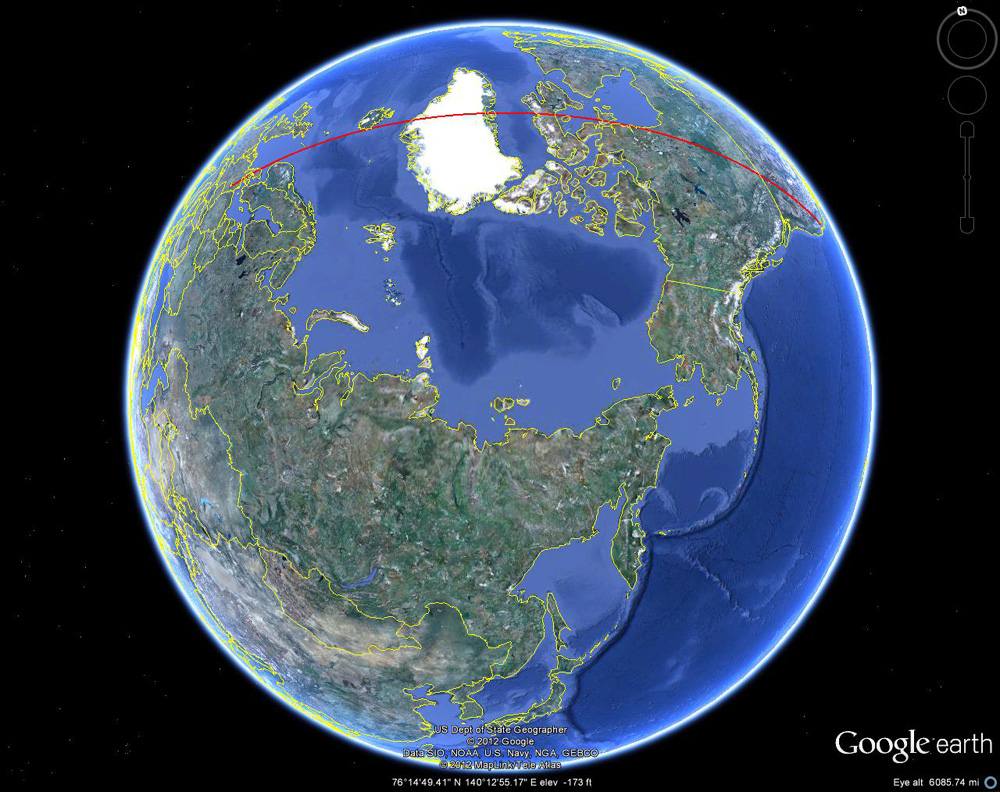 Verbindungslinie der beiden Beobachtungsorte. 9144.3km Entfernung.
Base line during the observation. 9144.3km long.
Copyright images and processing Sibylle Fröhlich, Gert Gottschalk.
Copyright Bilder und Verarbeitung Sibylle Fröhlich, Gert Gottschalk
Email : drgert1@yahoo.com
---
Back to my astronomy home page
Zurueck zur Astronomie Startseite
---