Venus and Mercury 2015-01-12
The conjunction of Venus and Mercury during the evening of January 12th 2015 was a nice photo opportunity. First an image with some foreground and the two planets in evening twilight.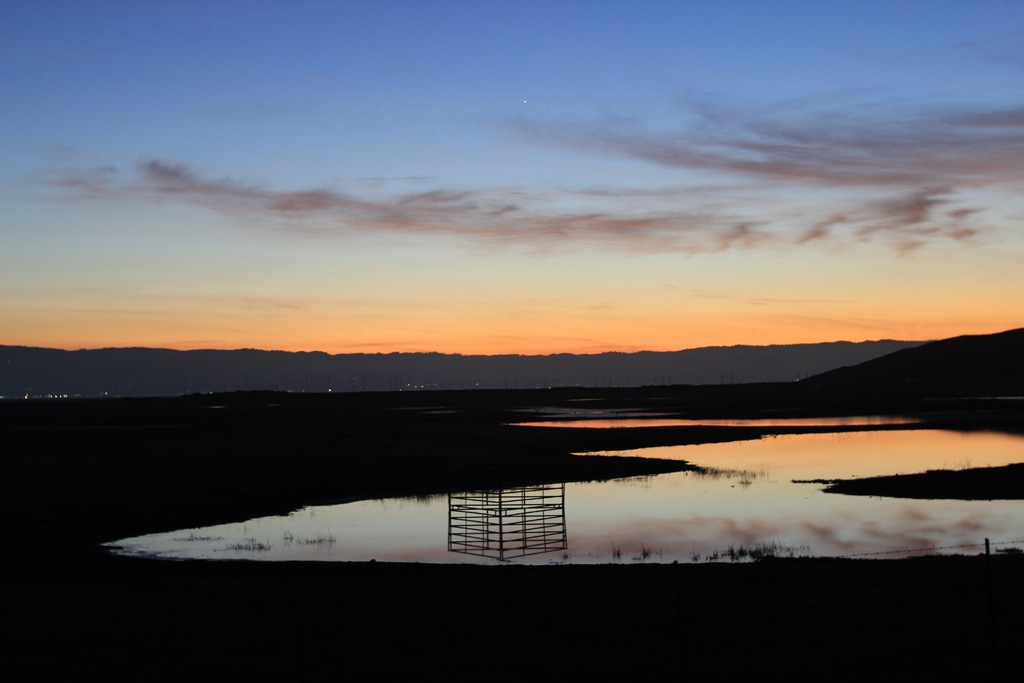 A video animation of the setting of the two planets. Images with Canon 600D and 100mm tele zoom ISO 400 exposures up to 3sec.
Copyright images and processing Gert Gottschalk.
Copyright Bilder und Verarbeitung Gert Gottschalk
Email : drgert1@yahoo.com
---
Back to my astronomy home page
Zurueck zur Astronomie Startseite
---