Partial Solar Eclipse of October 23rd 2014 /
Partielle Sonnenfinsternis vom 23. Oktober 2014
Gert Gottschalk (TVS Livermore)
---
The partial solar eclipse of October 23rd 2014 was observed from Fremont, CA, USA.
Images taken with Lunt LS100PT solar H-Alpha telescope and Canon XSi (450D). The last images were taken with Canon telephoto lens at 560mm FL.
Exposures were automatically timed with gphoto2 (Link) and custom scripting.
---
Die partielle Sonnenfinsternis vom 23. Oktober 2014 wurde von Fremont (Kalifornien, USA) beobachtet.
Die Aufnahmen wurden mit einem Lunt LS100PT H-Alpha Sonnenteleskop gemacht. Fuer die letzten Bilder wurde ein Canon Tele bei F=560mm benutzt.
Die Belichtungen wurden automatisch mit gphoto2 (Link) ausgelöst und durch ein Script gesteuert.
---
Observing setup. Beobachtungsaufbau.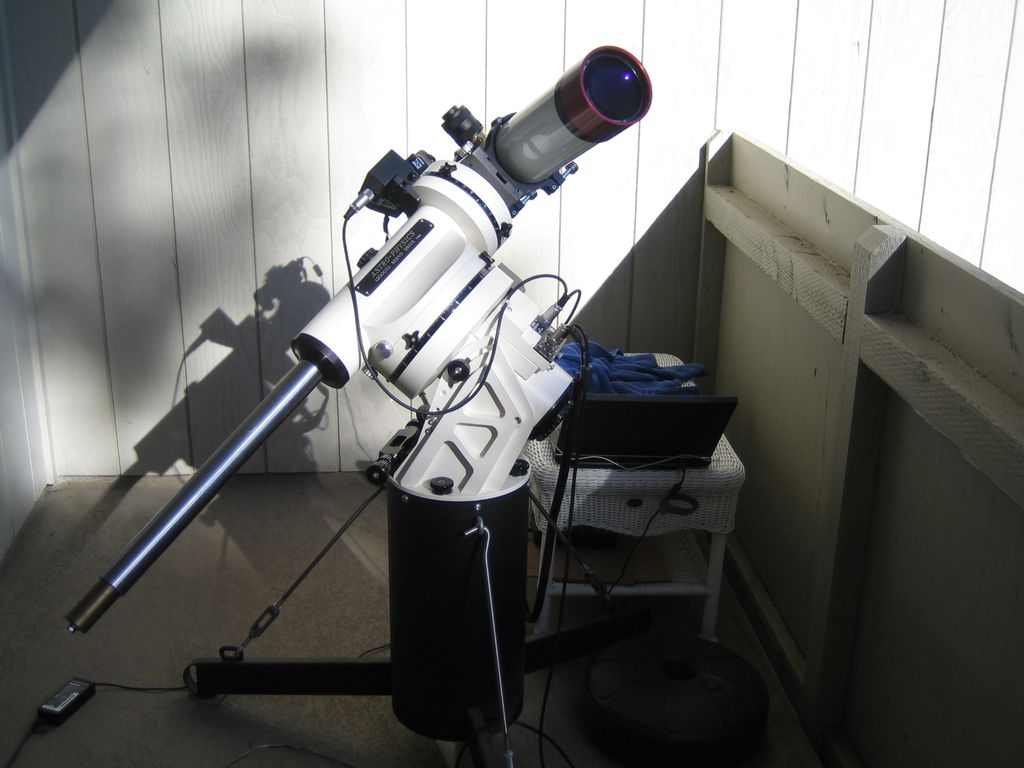 The individual frames were combined into an MP4 video. Einzelbilder als MP4 Video.
Images. Click on thumbnail for larger version.
Bilder. Auf Vorschau klicken zum Vollbild.
Sun obstructed by a tree ends the image sequence.
Die Sonne wird am Ende von eniem Baum verdeckt.

The last images of the eclipse were takes with a telephoto lens.
Die letzten Bilder der Finsternis wurden mit einem Teleobjektiv gewonnen.

Fred Espenak Eclipses During 2014 Published in Observer's Handbook 2014, Royal Astronomical Society of Canada (Link)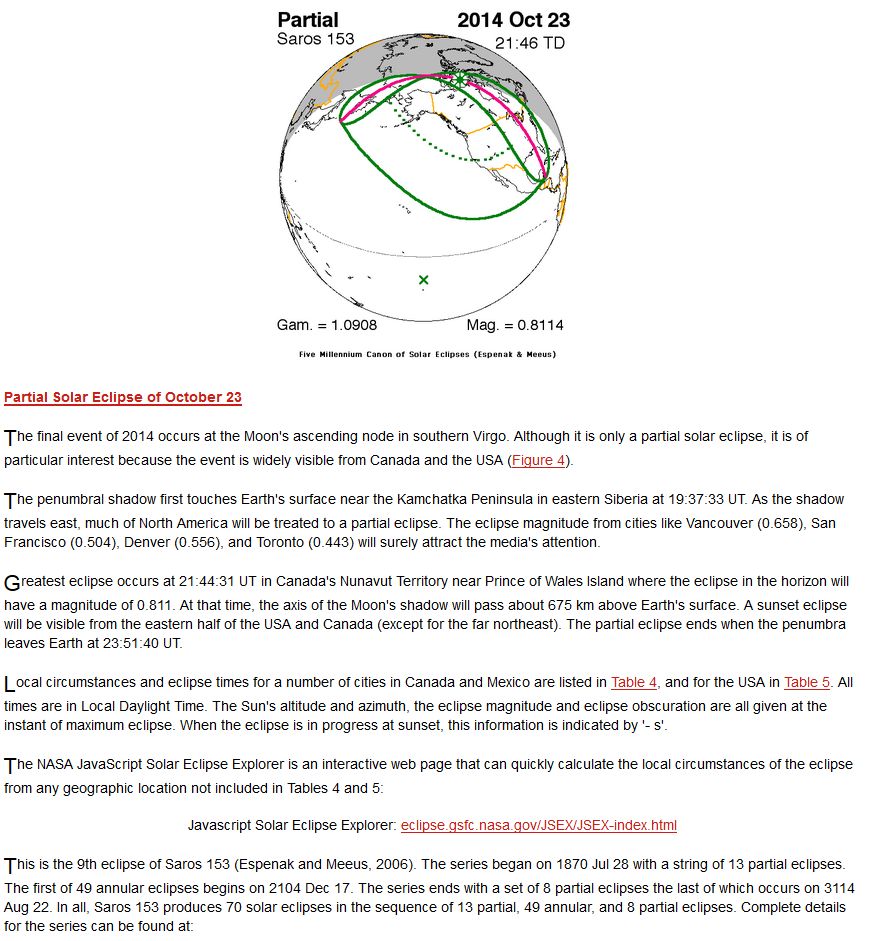 Copyright images and processing Gert Gottschalk.
Copyright Bilder und Verarbeitung Gert Gottschalk
Back to my astronomy home page
Zurück zur Astronomie Hauptseite