Annular Solar Eclipse 2012 May 20
Fallon, Nevada, USA
Bei ausgezeichnetem Wetter in der Wüste von Nevada konnten Sibylle und ich die ringförmige Finsternis beobachten. Der gesamte Himmel war dunkelblau und die Bedingungen nahe der kleinen Stadt Fallon, NV ausgezeichnet.
Beobachtet wurde mit einem 4zoll F8 Refraktor und einem 60mm Lunt Sonnenteleskop.
Temperatur 30C Luftfeuchte 16%.
With excellent weather in the Nevada dessert Sibylle and I watched the annular solar eclipse of May 20th 2012. The sky was dark blue near the town of Fallon, NV. We observed with a 4inch F8 refractor and a 60mm Lunt solar telescope.
Teperature 30C relative humidity 16%.
Aufnahmen im Weißlicht / White light images:
H-Alpha Aufnahmen / H-Alpha images: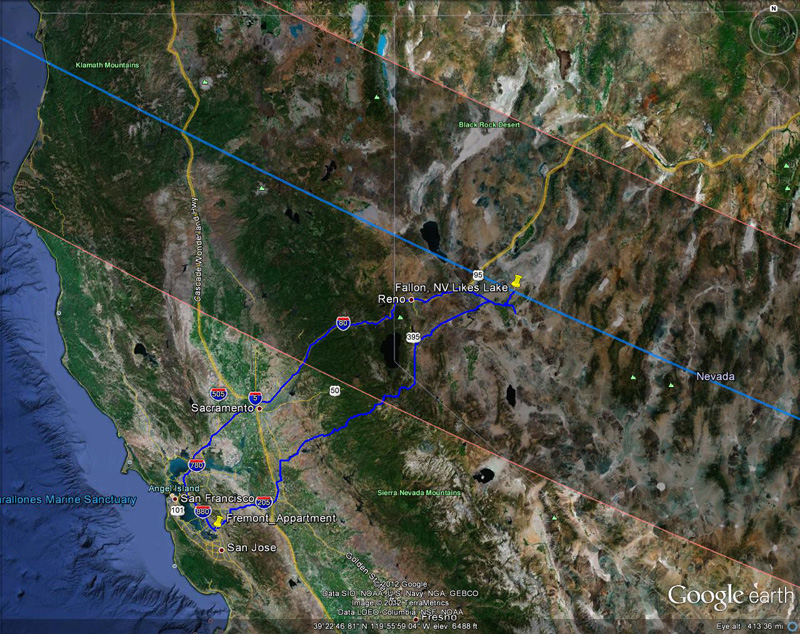 GoogleEarth Finsternis Verlauf.
GoogleEarth eclipse path overview.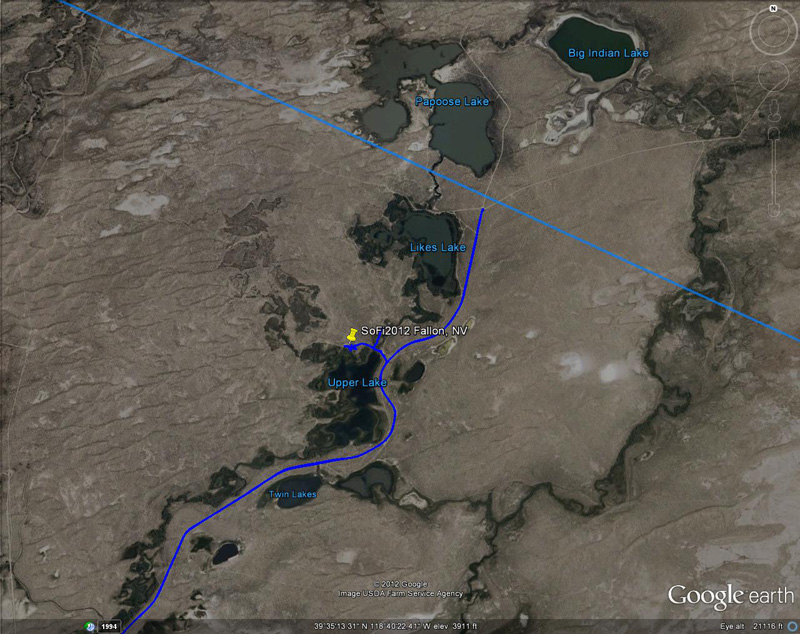 Beobachtungsort fast auf der Zentrallinie.
Observing location very close to the central line.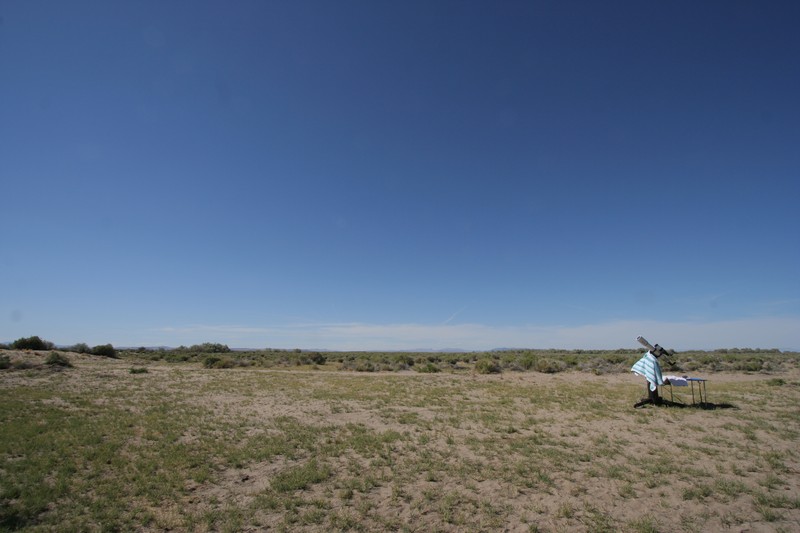 Blick nach Westen.
View to the west.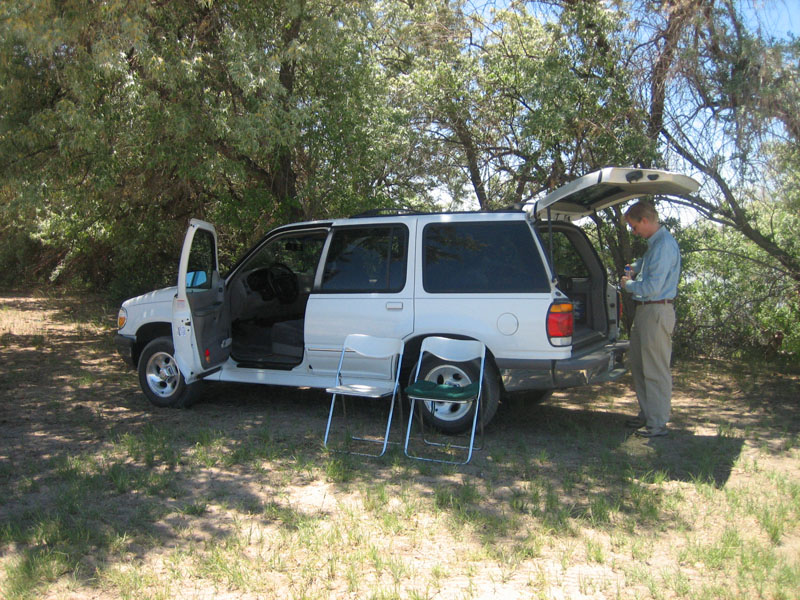 Auto im Scatten abstellen.
Car parked in the shade.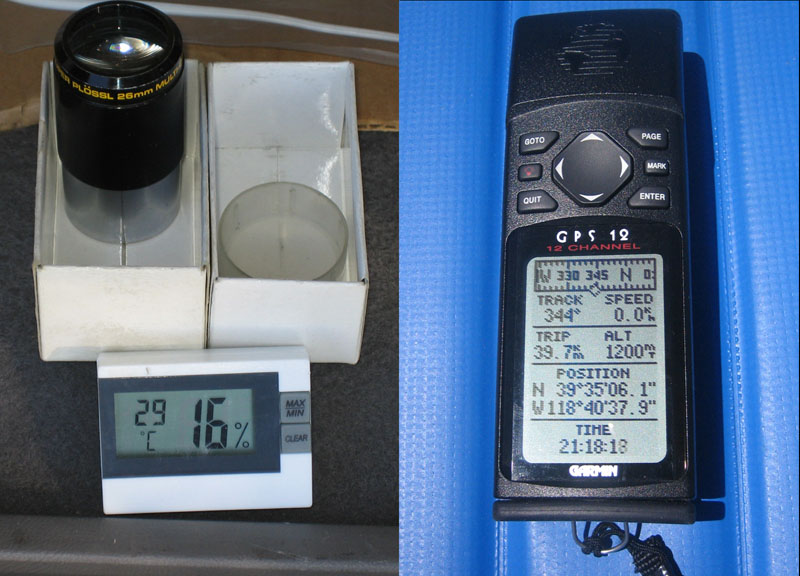 Umgebungsbedingungen und GPS Koordinaten.
Observing conditions ad location.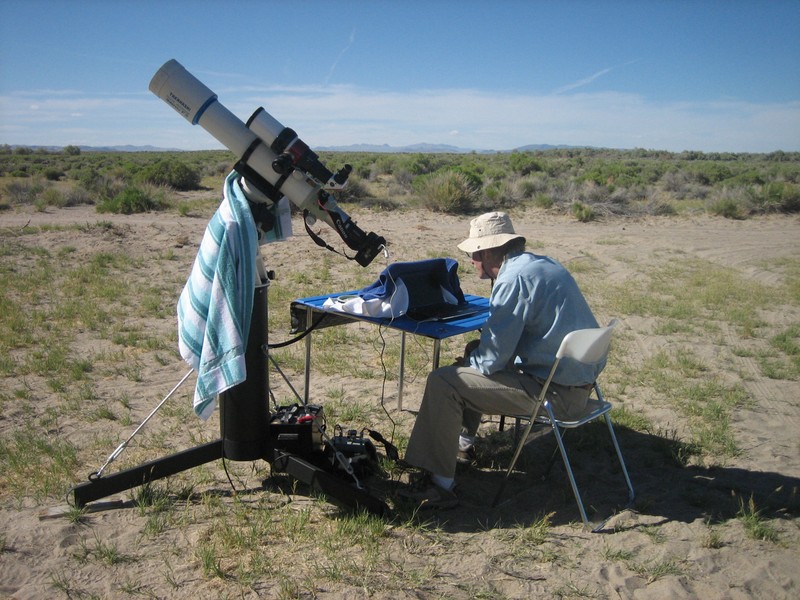 Camerasteuerung per Netbook
Netbook control of the camera.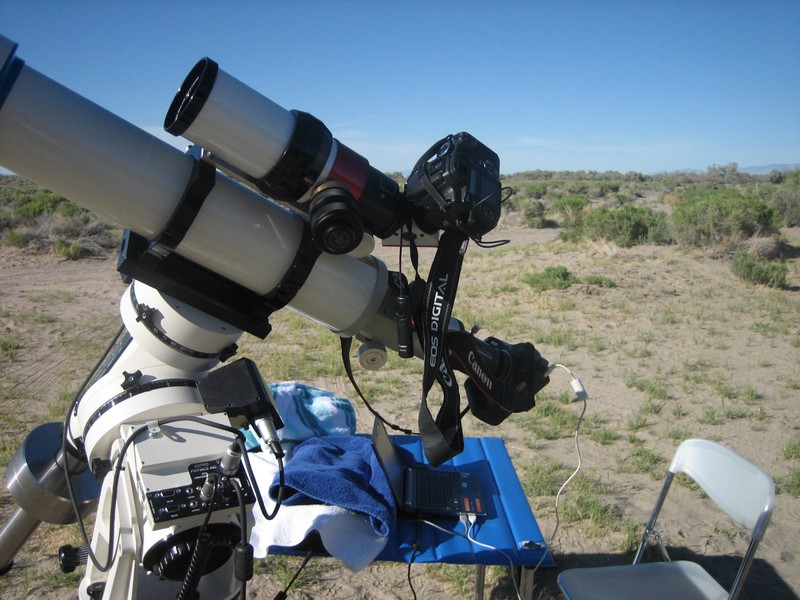 4zoll F8 Refraktor und 60mm Lunt Sonnenteleskop mit Canon 350D
4" F8 refractor and 60mm Lunt solar telescope with Canon 350D.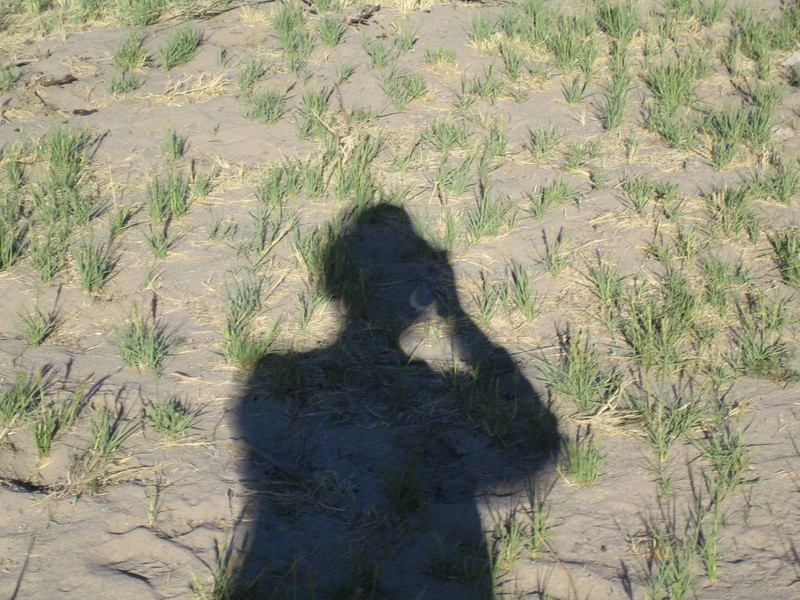 Lochcameraeffekt zeigt die sichelförmige Sonne
Pinhole camera effect showing the crescent sun.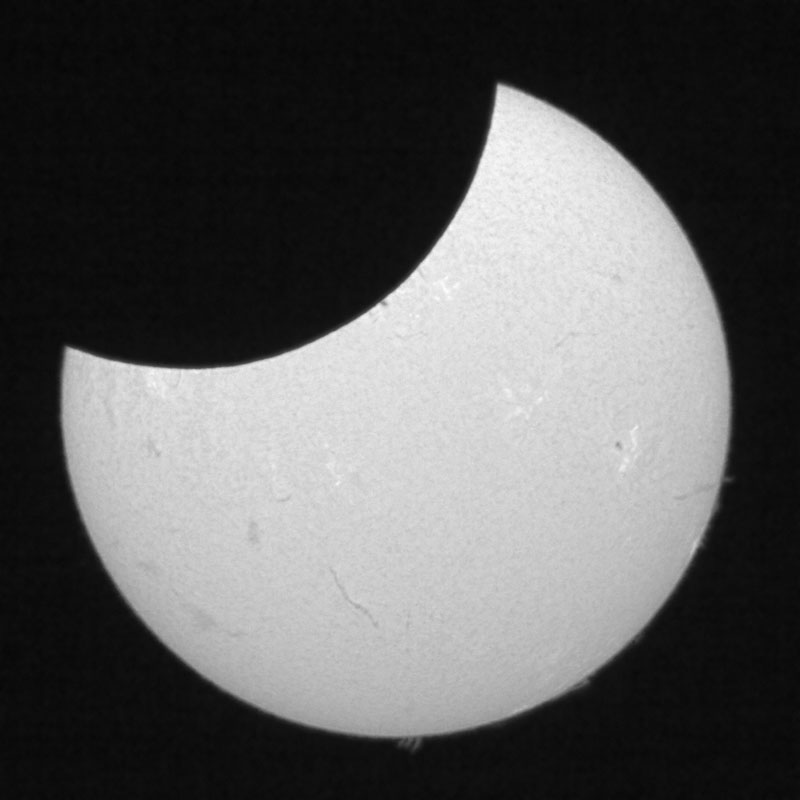 Partielle Phase mit 60mm Lunt & 2x Telekonverter 1/125sec. ISO100, 17:45PDT (Ortszeit)
Partial pahse with 60mm Lunt & 2x teleconverter 1/125sec. ISO100, 17:45PDT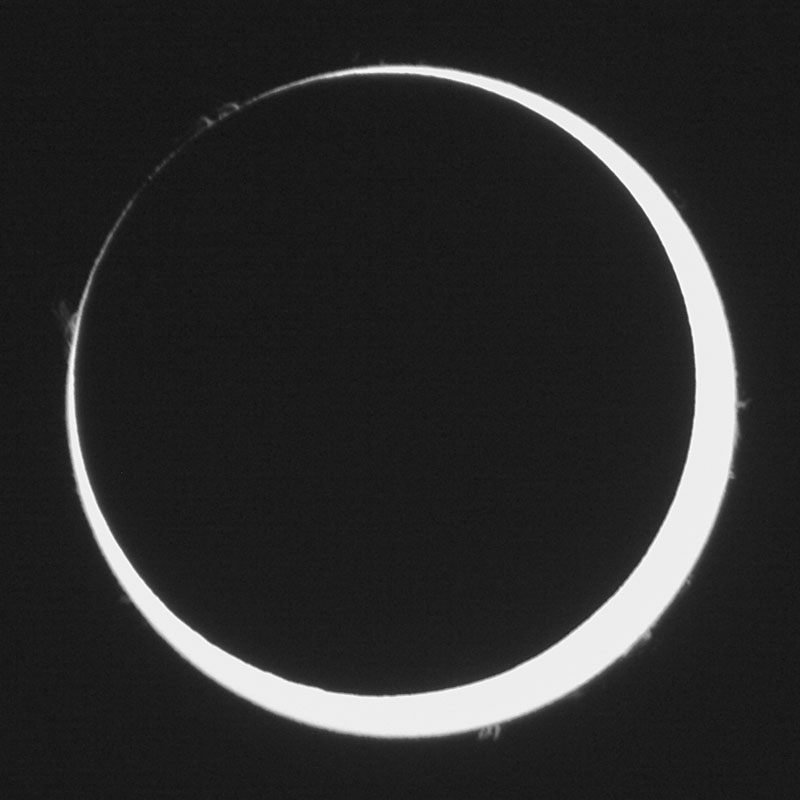 2. Kontakt 18:28PDT 1/30sec ISO400
2nd contact 18:28PDT 1/30sec ISO400.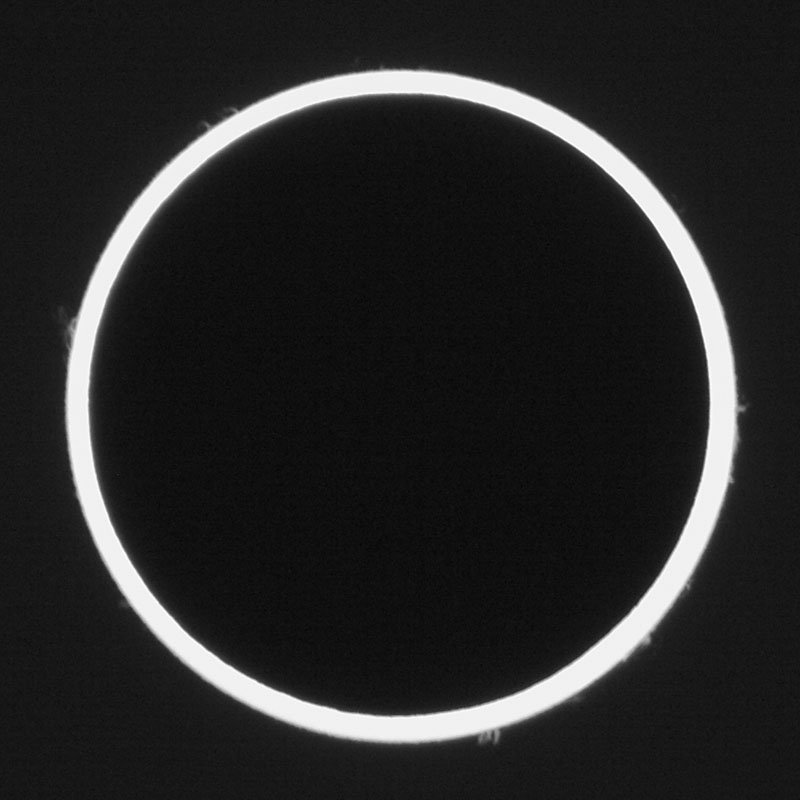 Mitte der ringförmigen Phase 18:30PDT, 1/30sec ISO400
Midpoint of annular eclipse 18:30PDT, 1/30sec ISO400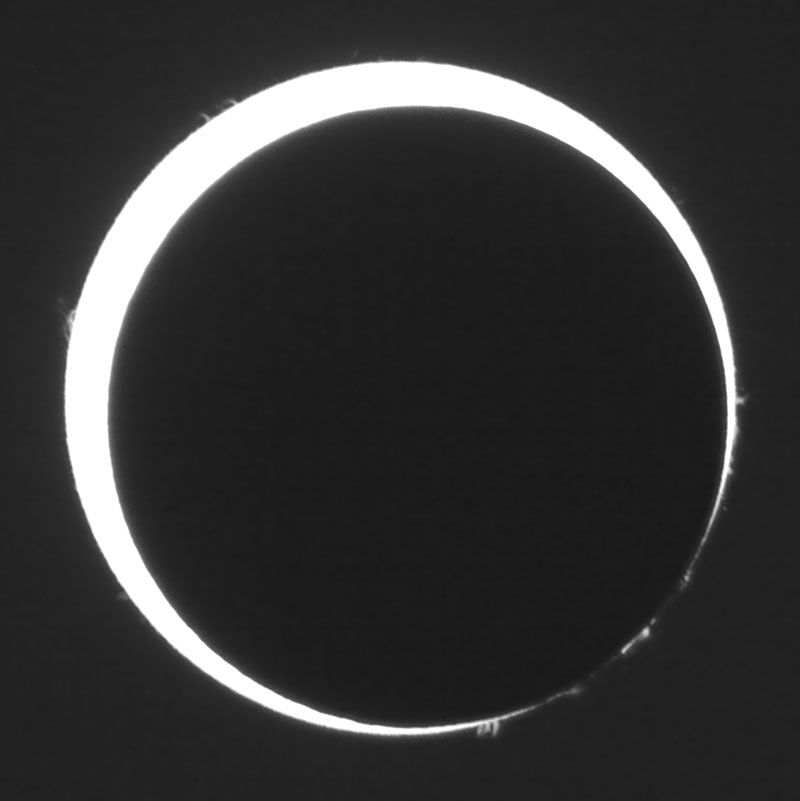 3. Kontakt 18:33PDT 1/30sec ISO400
3rd contact 18:33PDT 1/30sec ISO400.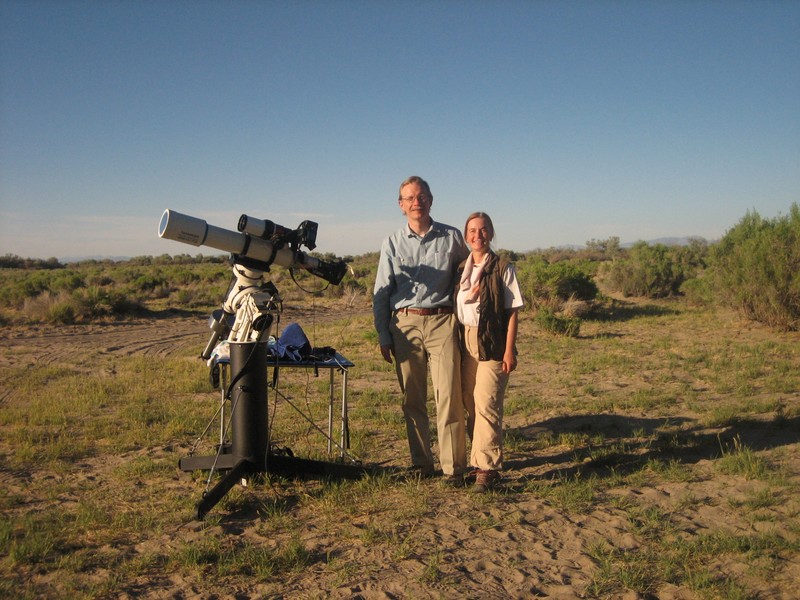 Ende der erfolgreichen Beobachtung.
Done!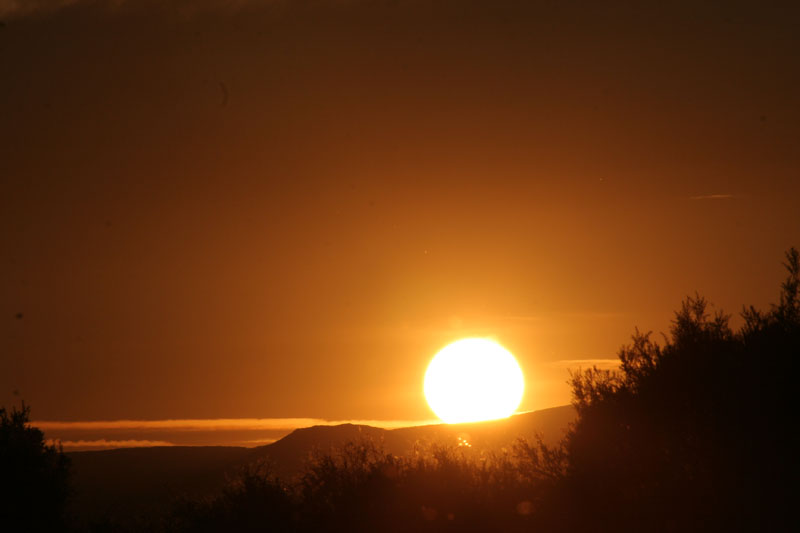 Sonnenuntergang.
Sunseet.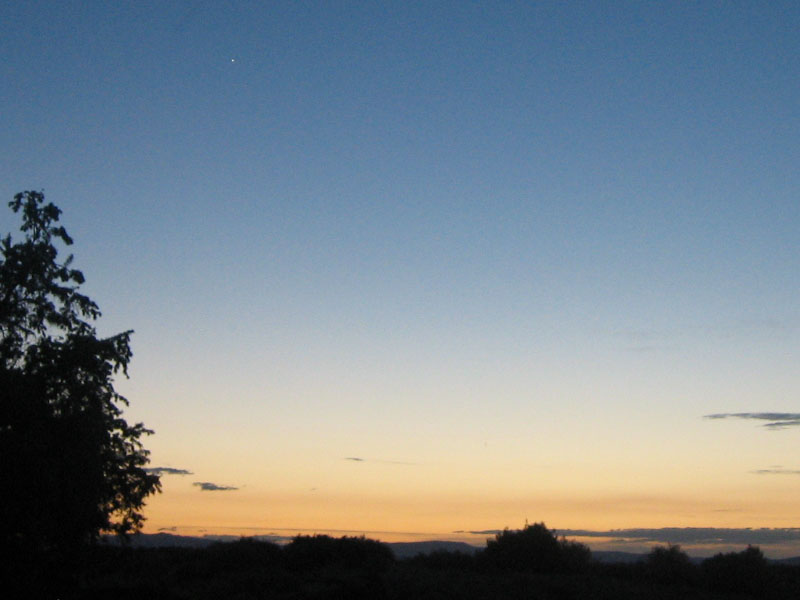 Venus.
Copyright images and processing Sibylle Fröhlich, Gert Gottschalk.
Copyright Bilder und Verarbeitung Sibylle Fröhlich, Gert Gottschalk
Email : drgert1@yahoo.com
---
Back to my astronomy home page
Zurueck zur Astronomie Startseite
---