Moon Venus and Jupiter 2015-06-20
The evening of June 20 was another TVS group event at the Tesla Winery in LIvermore,CA. After a hazy day the sky cleared up in the evening and club members with their telescopes showed up.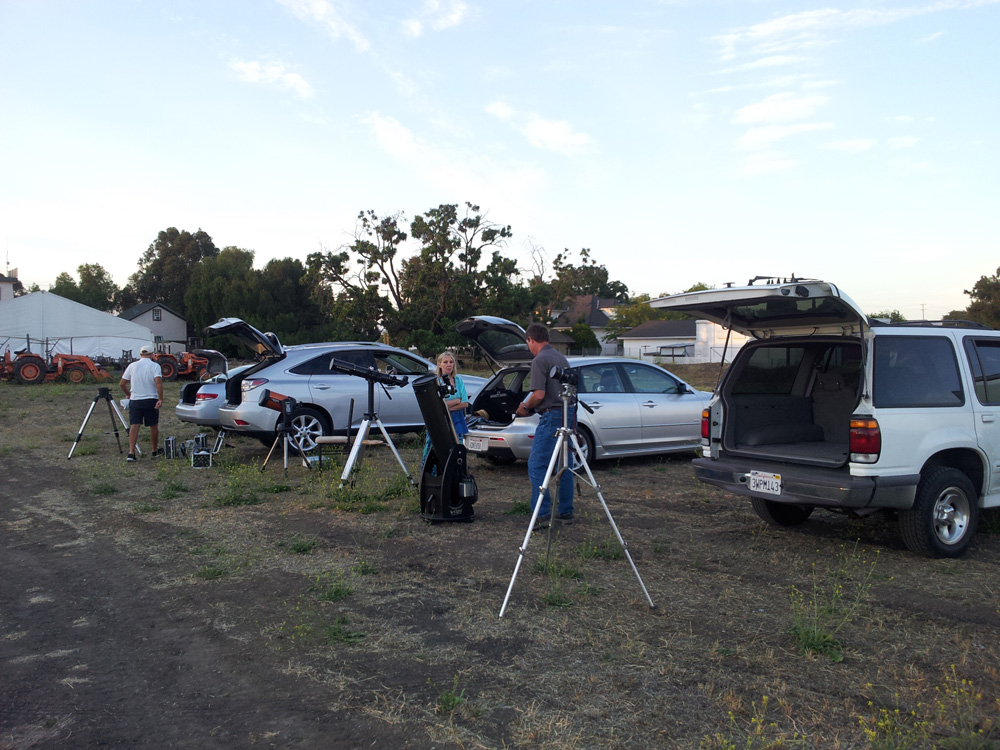 The evening sky showed a nice conjunction of the Moon ,Venus and Jupiter which was a nice photo opportunity. First an image with some foreground and the conjunction in the west.
After dark the Sky Quality meter gave readings on 19.80mag/sqarcsec which is reaonably good for a spot near the city.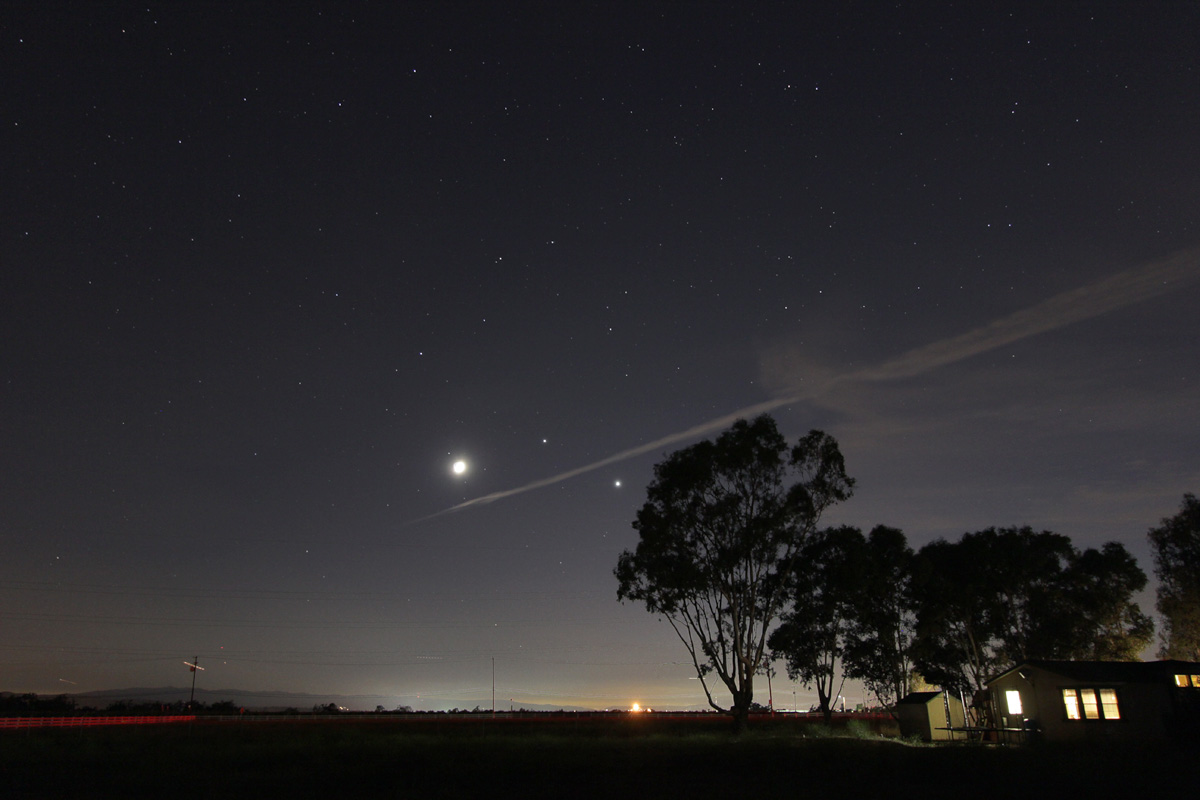 A video animation of the setting of the conjunction. Images with Canon 600D and 10-22mm wide angle zoom ISO 400 exposures up to 5sec.
The embedded video is a reduced version. The HD version can be accesses at this link: Venus_Jupiter_20150620_crf24_12fps_final.mp4
Copyright images and processing Gert Gottschalk.
Copyright Bilder und Verarbeitung Gert Gottschalk
Email : drgert1@yahoo.com
---
Back to my astronomy home page
Zurueck zur Astronomie Startseite
---