Crescent Moon and Earth shine 2009 May 26 /
Mondsichel und Erdlicht 26. Mai 2009

The thin crescent moon on May 26th 2009 and earth shine. Photographed with 5" APO F8 & 1.5x Lumicon 2" Barlow lens
Observing location 'Hidden Hill Observatory' California
Click on images for full size version.
Die schmale Mondsichel am 26. Mai 2009 mit Erdlicht. Aufgenommen mit 5" APO F8 & 1.5x Lumicon 2" Barlow linse
Beobachtungsortr 'Hidden Hill Observatory' Californien
Aufs Bild clicken zur Vollversion.
Canon 350D ISO 100 8 sec.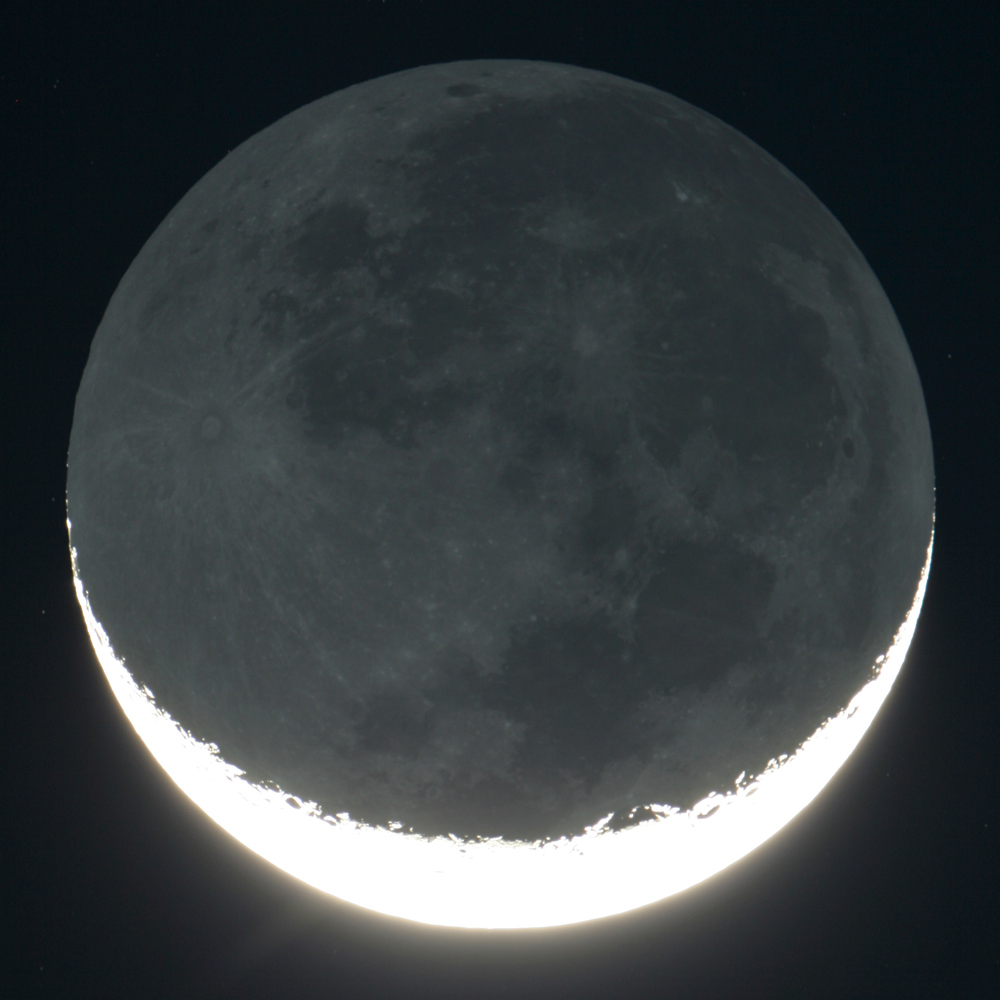 Wide angle shot 15sec. The stars in the back ground are from the constellation Gemini.
Weitwinkelaufnahme 15sec. Im Hintergrund das Sternbild Zwilling.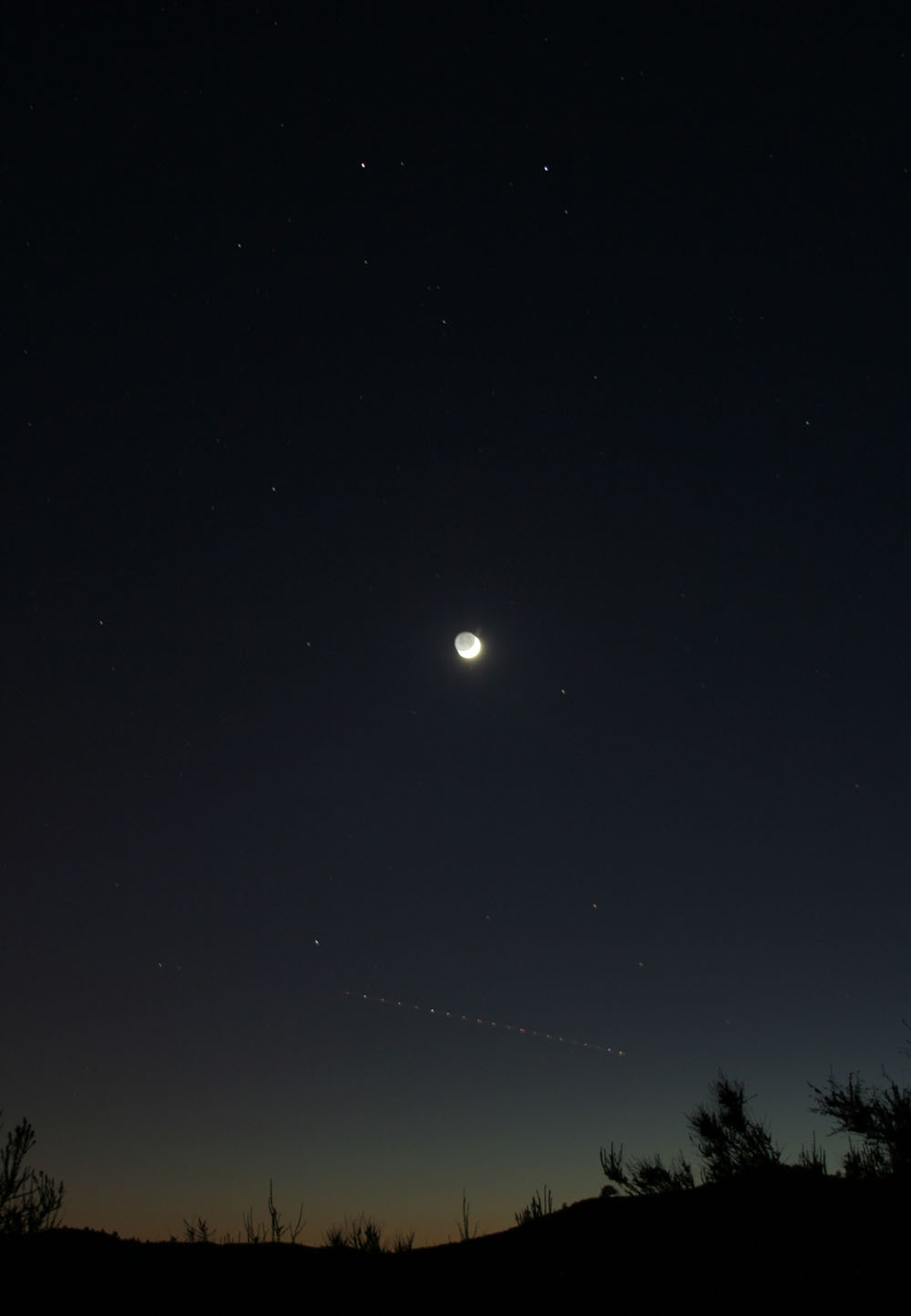 Copyright images and processing Gert Gottschalk.
Copyright Bilder und Verarbeitung Gert Gottschalk.
Email : drgert1@yahoo.com
Back to my astronomy home page
Zurueck zur Astronomie Hauptseite