Work party at the H2O
The old plywood sections of the roof come off.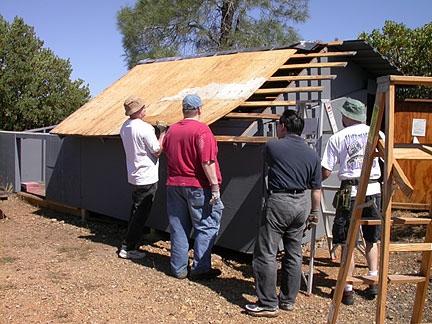 It better not rain now!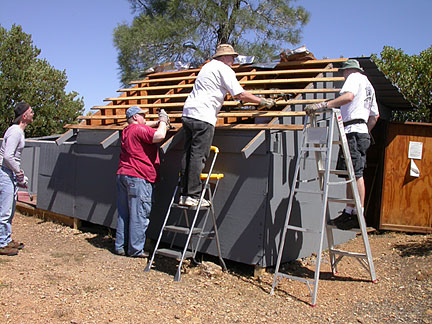 Some old plywood parts are still on the rear roof.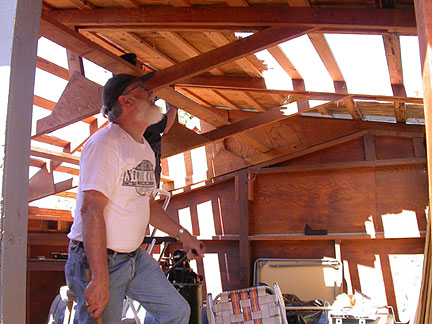 Now everything is ready for the new roof plywood sheets.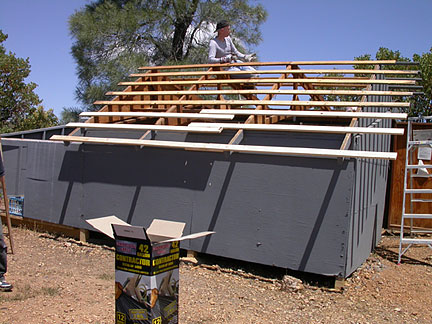 The first section is mounted. It better be well aligned or we will be way off at the other end.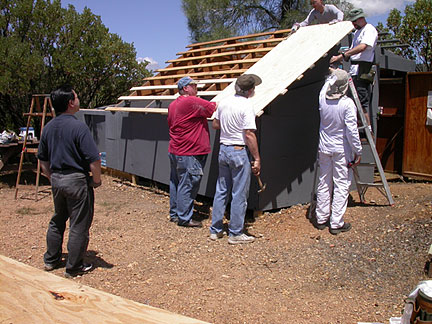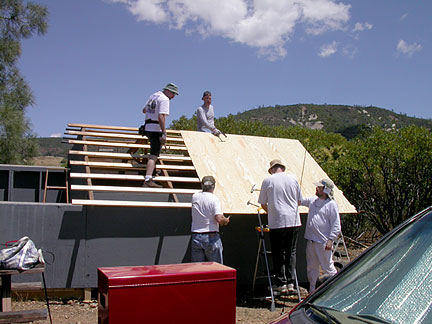 Some more sections are installed.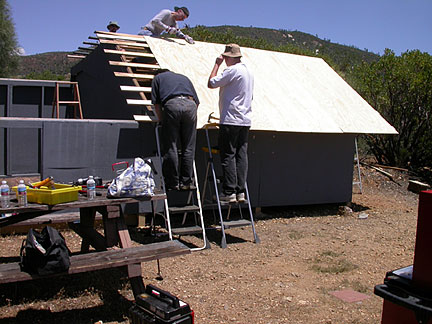 Ken works on the roof.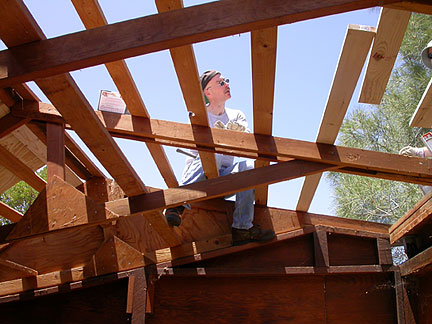 The rear portion of the roof comes next.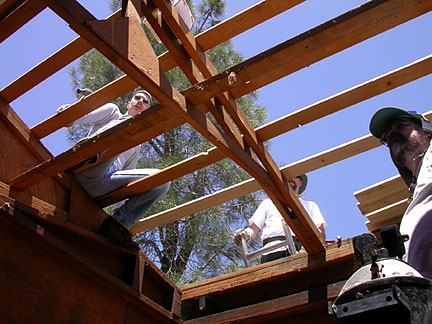 The sections of plywood are mounted and secured with screws.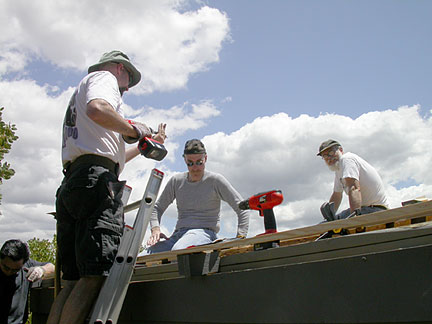 I only got to the site at about 12 noon. Half the roof was already back in place. The rear half was finished a little while later.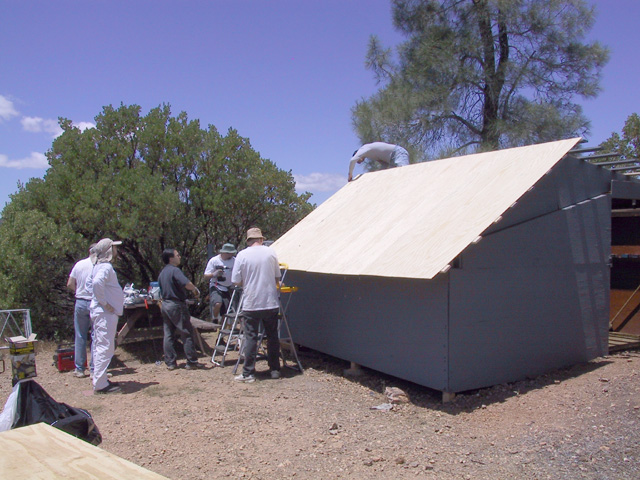 This time a lot of volunteers made good progress.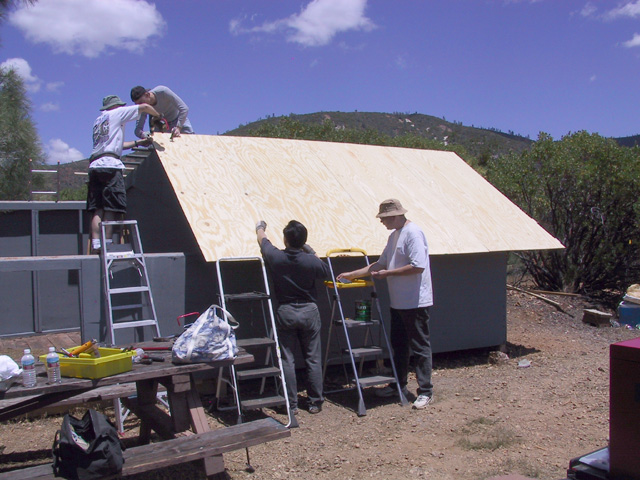 The rear portion of the roof is put into place.
On a TVS event there has to be a telescope! This is Chuck's new PST he brought from RTMC.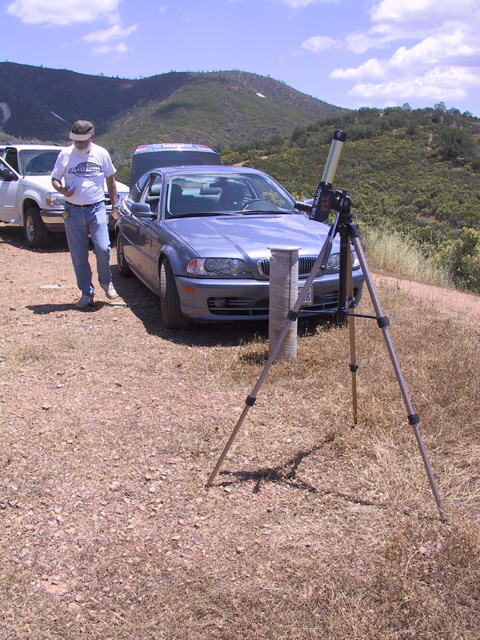 Planning the next steps.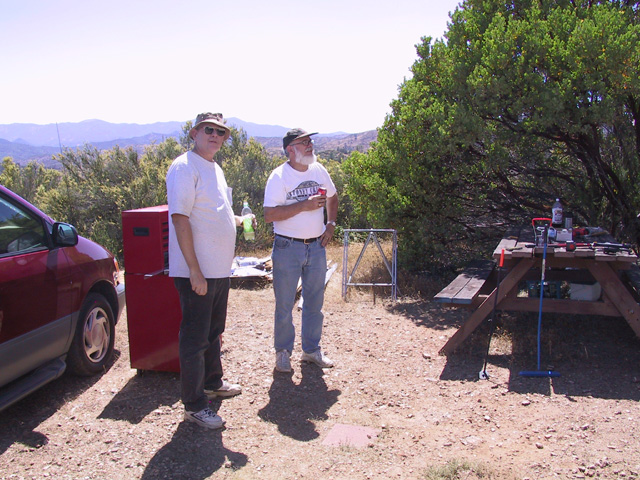 All the plywood for the roof is in place and the reinforced edges for the tarpaper have been glued and nailed into place.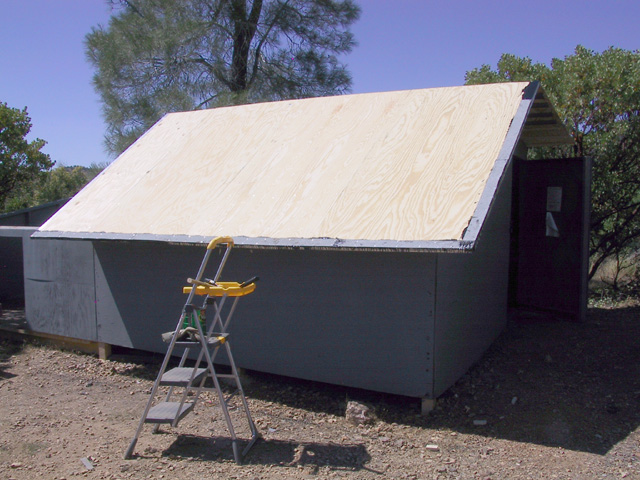 Debbie brushing on the glue.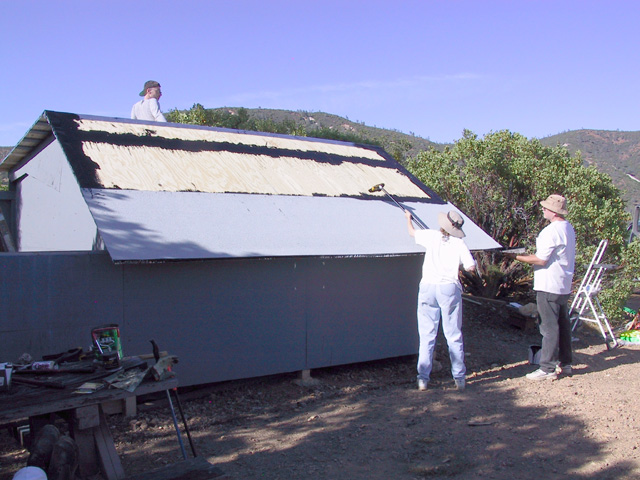 The glue for last section of the tarpaper is brushed on.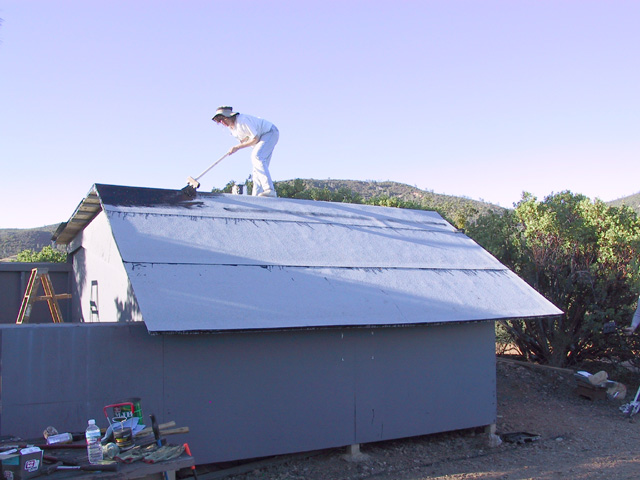 The finished product.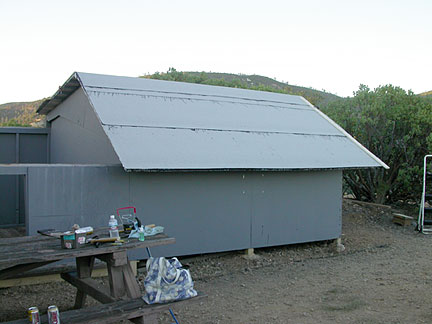 Email : drgert1@yahoo.com
Back to my astronomy home page
Zurueck zur Astronomie Startseite